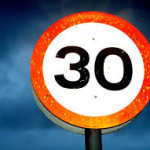 For three decades, North Star Podiatric Lab has been building a solid reputation as a quality manufacturer of precision foot orthotics for foot care professionals throughout the Midwest and across the U.S. Many of the clinics we serve today are the same ones we served 20 to 30 years ago. We take no shortcuts in producing prescription orthotics. The trust and camaraderie we have earned has been the result of our focus in six important areas:
Certified Pedorthists
North Star Lab is owned and operated by experienced, certified pedorthists. Our consistency in product quality can be attributed to our qualified, caring team of pedorthists and orthotists led by Dave Wagner.
Precision Equipment
Quality foot orthotics require precise accuracy through every phase of the manufacturing process. We use advanced digital scanning technology, whether reading from casts or working from the subject's foot. Our milling equipment is state of the art, the same type used to manufacture the fret boards of high-quality guitars.
Premium Materials
North Star produces orthotics with properties that aptly serve the unique needs of the wearer. All input materials, including core, top and bottom covers, are selected from well-known makers, tested for performance and durability.
Stringent Quality Control
We adhere to strict production processes that require each pair of orthotics to undergo several checkpoint inspections prior to completion.
Friendly Service
Open communication, courtesy and a shared set of values are hallmarks of North Star Lab. We regard service as key to our longevity and crucial to the making of quality orthotics.
Expedient Delivery
We make it our mission to provide the foot care professionals we serve with fast, accurate turnaround of orthotics, from prescription to package for delivery in five days or less.