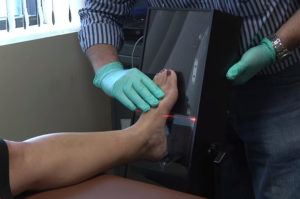 The way in which your orthotics are made makes a difference. North Star Podiatric Lab manufactures foot orthotics according to the exact specifications prescribed by your foot care professional.
The process of building a custom-made orthotic begins with a scan of the plantar aspect of the foot. North Star Lab uses the Automated Orthotic Manufacturing System (AOMS™) process, pioneered by Sharp Shape. The processed scan is sent digitally via email to North Star Podiatric Lab.
Many foot-care professional continue to cast a negative model of the foot and send it to the lab.
The lab then scans the negative mold.
The digital scan is recorded and modified, then used for CAD precision molding.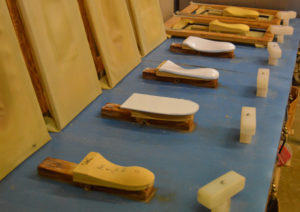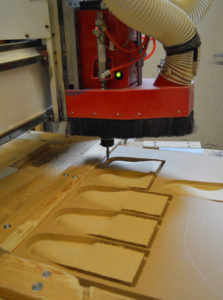 One of two milling methods may be used:
• Direct Method – Custom-fabricates a synthetic foot correction.
• Indirect Method – Mills a positive mold of the foot.
After the milling is complete, the foot corrections are prepared and the orthotic is ready for top covering. The type of material used for the top covering is determined by the foot care professional's prescription.
Within approximately one week, the foot orthotics are complete and ready for the foot care professional to dispense.