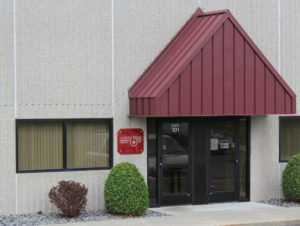 North Star Podiatric Lab is a family-owned and operated manufacturing facility which is dedicated to providing the industry's most accurate and fastest delivery of prescription foot orthotics. We pride ourselves on maintaining open lines of communication and dependability in a friendly and helpful atmosphere. By providing exceptional service to our client's practices, we contribute to the health and satisfaction of their patients.
Experienced and Accredited
North Star Podiatric Lab's certified pedorthists are trained in foot anatomy, care and construction of foot orthotics devices.
The Board for Accreditation of Prescription Foot Orthotic Laboratories (BAPFOL) accredits North Star Podiatric Lab for quality assurance and expertise.
North Star Podiatric Lab is acclaimed by Doctors of Podiatric Medicine from leading rehabilitation centers, many for whom North Star Lab has been the primary orthotics provider for more than a decade.

Fast, Accurate, Dependable
North Star Podiatric Lab is committed to providing the industry's fastest manufacture and delivery of prescription orthotics – shipping within seven days or less.
North Star Podiatric Lab utilizes laser technology to achieve the highest degree of accuracy possible – impression forms, plaster casts and direct foot scans.
North Star Podiatric Lab will automate your practice and equip you with the software and hardware necessary to perform your own three-dimensional foot scans, thereby eliminating the time-consuming task of making and shipping casts or impressions.